Insurance Administration
Our unique and la carte system has allowed us to build and partner with many insurance carriers.  Working with our sister company, SASid, we are one of the leading providers in developing, marketing, and administrating unique insurance plans for, individuals, affinity groups and broker distribution networks nationally.
Best-in-Class Claims Administration
1 Loss ratios shown are for LifeShield's Short-Term Medical Program. Reporting provided by CP Risk Solutions in Jan 2020. 2 Expected loss ratio differ based on the mix of business by state; average target loss ratio for this product is approximately 49.1% 3 Out of 120 claims sample.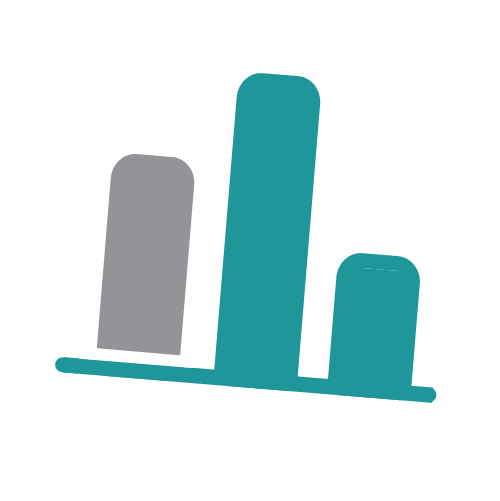 Claims Audit Results – By the Numbers
99.9% procedural scoring
99.9% financial scoring
InsuranceTPA is a proven claims servicer leveraging years of health and life claims experience to deliver accurate books and low loss ratios
Partner Login enables real-time data reporting and a detailed activities log for all parties involved
On occassion, InsuranceTPA is brought in to provide claims services on products not developed through SASid

Adhere to state prompt pay statutes
Between March 2015 and August 2020, InsTPA was audited 26 times by carrier partners
Over the course of these audits, over 5,500 individual claims were reviewed
InsuranceTPA returned perfect scores on 24 of these 25 audits
Bilingual staff

We do not outsource administrative duties

In aggregate, InsuranceTPA averaged a highly impressive 99.7% claims accuracy score
Off claims processing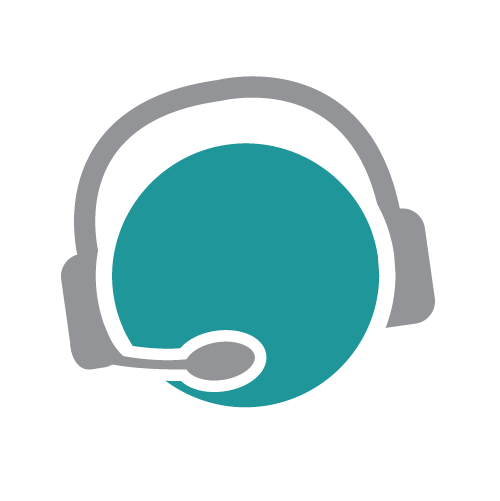 Customer Service Benchmarking
ICHRA's with InsuranceTPA
What is an ICHRA?  
The individual coverage health reimbursement arrangement (ICHRA) is a new way for businesses and other organizations to offer employees health benefits. The ICHRA allows businesses of any size to reimburse employees tax-free for health care, including individual health insurance policies.
Based on our analysis, switching from group plans to an ACA individual coverage medical plan will result in much better outcomes (more options, both in coverage and dollars) for your company.  Use the SASid exchange site to compare and enroll into an ACA plan.  Government subsidies will not be available to anyone who is being provided an ICHRA from their employer; so do not apply for subsidies.  (unless the subsidy is higher than the $525, then you can opt out of the ICHRA and keep the subsidy.)
For the last 20 years, SASid and InsuranceTPA have been innovators when it comes to health insurance and products.  So, we feel the future of group health insurance plans are ICHRA's. 
Kudos from Our Amazing Customers
We appreciate all that you do.
My name is Becky Griffin, I have had the pleasure to work with Lisa Coronado who has been professional, kind, patient and very understanding due to an unfortunate billing situation with your company pertaining to a hospital bill that has not been processed by his health insurance for surgery in October of 2019. Lisa has taken her time to handle a policy that was with International Benefits Administrator since your company took over on 06/24/2020. I would like for you to recognize Ms. Coronado's exceptional customer service." Thank you Lisa for always going above and beyond to assist our customers! We appreciate all that you do.
Each and everyone of them was very PROFESSIONAL
My name is Jacque P, I had the pleasure of talking to all of these LADIES on 03/26/19. I had a number of claims. Each and everyone of them was very PROFESSIONAL and took their time in helping me. I would just like to say this is a VERY AWESOME TEAM, and I wanted to give them a BIG KUDOS AND A SHOUT OUT. :blush: LADIES YOU ROCK!!!!!!!!!!!!!!! EACH TIME I CALL TPA I HAVE A GREAT EXPERIENCE AND THEY ARE SO FRIENDLY. THANK YOU! " Join me in giving these ladies a big round of applause!
She did a most excellent job in helping her with her questions.
From an AARP member! She did a most excellent job in helping her with her questions. "Greetings. I asked where I could give your AARP Eye Med Insurance Premium Billing Telephone Customer Service Dept. feedback afffirming your excellent recruiting, hiring, training, supervising, and incentivizing such top quality as your telephone representative Jessica T., impressively efficient with our time, confidence inspiringly knowledgeable and effectively, and also swiftly able to refer me your Premium/Benefits Dept. telephone number to answer whether promotional codes you emailed to me are still in effect.
AWESOME job!!!!
This woman was AMAZING!!! I would be honored to have an upstanding, honest, compassionate, caring, helpful, kind etc woman like this to work for my company. She went over and beyond to help me in a horrible position owing thousands of dollars because of the previous company caring less to even help me with questions etc. She has went beyond and even given me her own personal email and phone to call her to see me through all the mess I am currently in with the pathetic LifeShield company." This is the best employee kudos I have seen in a long time. Thank you Christine for always going above and beyond to help our customers. Especially with LifeShield being in the state it is in with the takeover from IBA. AWESOME job!!!!
I truly appreciate a job well done.
Just wanted to take the time to thank you again for your help this evening. I was on hold waiting for a representative for over 30 minutes today and have called several times over the past few days. I have also sent 2 emails all in an attempt to close this account, as it was no longer needed. In less than 5 minutes, you told me exactly how to cancel the policy. You sent me the form via email and waited for me to receive it, fill it out and return it to you so that you could make sure the policy was cancelled and I was not charged this month. As someone in the customer service field presently, you are a breath of fresh air. You showed that you cared about the customer and that I was not just a number. Your service is definitely commendable and in my eyes deserves to be rewarded! Again, i just wanted to say thank you and I truly appreciate a job well done. Have a blessed day, Wendi Pierce" Thank you Keanna-even though the subject matter is a cancellation, the fact that you treated the customer with kindness and patience speaks volumes!